There are many full-featured sketching apps on the iPad - Whirl isn't one of them. One screen, one sketch, one type of pen. Whirl is designed for ephemeral sketching where you want to sketch something quickly and share it, and you don't care about keeping it around forever.
Sketch your idea, and hit the Share button to instantly share a PNG of your drawing to any other app. Hit the trash button to clear the canvas and start fresh.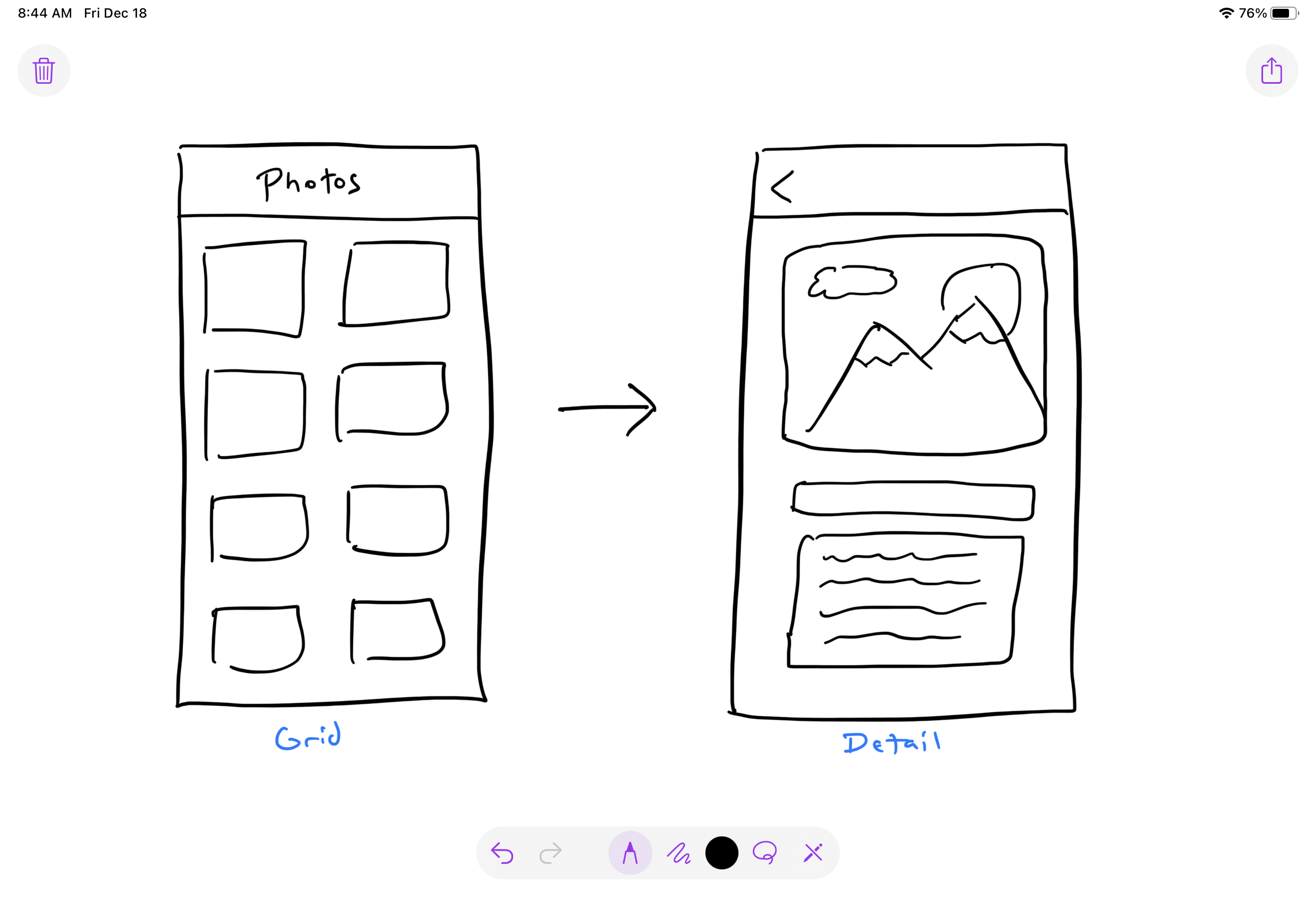 Features
Apple Pencil support using PencilKit, but also works with your finger or another stylus
Pen, lasso, and eraser tools available
Adjust stroke width and choose custom colors
Undo/redo, or clear the whole canvas
Share a PNG with one tap to any other app
Long-press or drag and drop colors from other apps customize your swatches so you always have the perfect colors available
Designed for iPad, but also works on iPhone
FREE
---
If you're looking for a more full-featured notebook sketching app, I'm a fan of Good Notes 5 and Linea Sketch and I recommend trying them both.